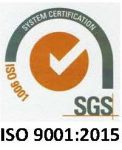 Our comprehensive contract manufacturing services allow us to add value to our customers by providing a complete suite of solution which spans from production, warehousing to transportation. With our proven track record serving several multinationals, customers can confidently outsource to us their non-core process so that they can focus on what they do best.
The range of our offerings can be summarized as follow:
Liquid blending
Equip with various sizing of SS 316 chemical blending vessels to process liquid-liquid or liquid-solid blending.
Able to process reactions that require heating (by steam) or cooling.
Able to process reactions that require nitrogen blanketing.
The entire process is linked to PLC system for precision control.
Endothermic and exothermic reactions.
Filtration of final product down to 1-micron.
Auxiliary services
Packaging & labelling.
Supply of raw material.
Washing of used drums/tanks.

Lab analysis